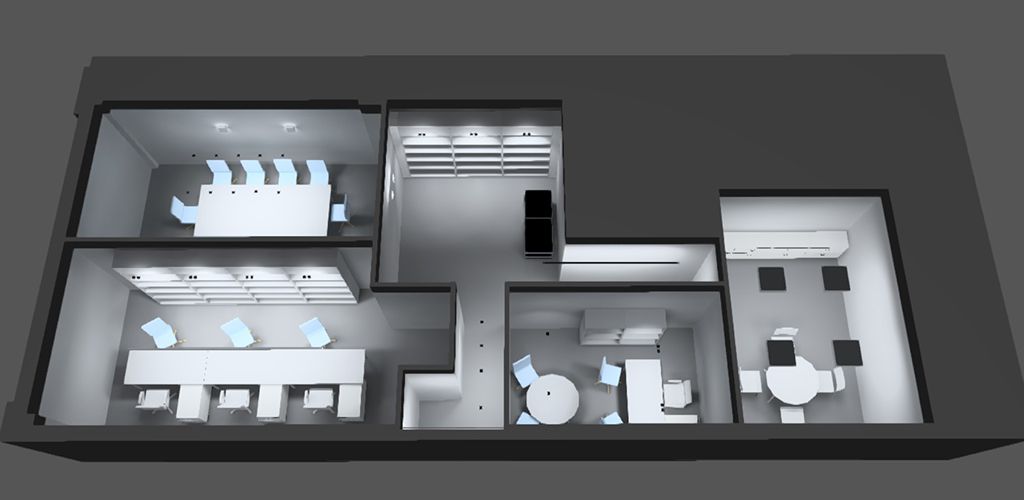 Contamos con un departamento especializado en proyectos lumínicos para desarrollar, conjuntamente con el arquitecto, interiorista o técnico y en función de los requerimientos técnicos y normativas aplicables, un plan lumínico completo adaptado al espacio.
¿Cómo trabajamos?
Optimize you projects
We help you to make profitable your projects by optimizing the use of the light and the dimming of the luminaires. Safe time and money by visualizing your ideas.
Without any cost
Asesoramiento sin ningún coste adicional
Normative
We apply the European lighting normative to be in accordance with the technical requirements of the installation.
Custom design
We can provide customized designs for specific products changing their dimensions or technical features.
Photometric files
We provide photometric files of each luminaire compatibles with diferent luminic calculation programs. Files are done by certificates laboratories by ENAC. Download here.
Advise
Design upgrades both in installation as in distribution, number of luminaires, opening angles and led colour temperature.
Luminic manager
We do a constant consulting about our products and their posibility of control and light managing.
Dialux
All our studies are made in a specific tool to ensure the confidence in what we project
2D & 3D files
You can download the luminaire files to use it in design programs as well as architectonic design, interiorism or rendering programs.Download here.